We would like to take this opportunity to formally announce that Mr. Jim Riegling will be retiring at the end of this month. Jim's last official day in the office will be Friday, April 30th which will represent over 37 years in the electrical industry and 34 plus years of dedicated service with Electrozad.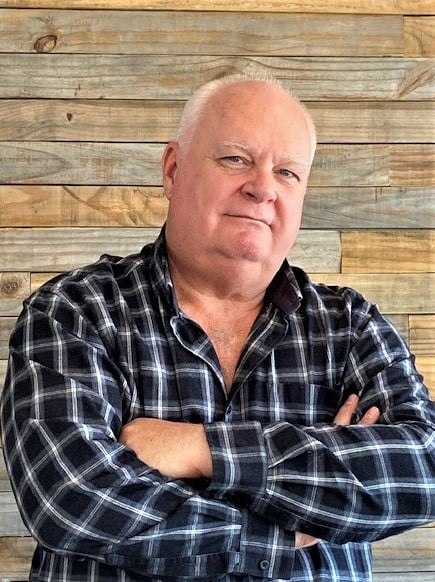 Prior to Jim staring his electrical career and after graduating from University of Guelph (Ridgetown Campus) his intention was to supplement his income from the Family Farming business with something off the farm! Jim worked as an Industrial Tool Sales Representative and Owner of a small Industrial Tool Supply House for a short stint. He soon realized he enjoyed Sales / Solution Selling and the satisfaction in giving customers the value they deserve, while also having an interest in all things electrical, mechanical and automation.
The first step on his new found interests led Jim to start his Electrical Apprenticeship with Honey Electric and later with Rob's Electric as he continued to gather knowledge and experience until an opportunity presented itself for him to return to sales.
Jim joined Electrozad on August 17th, 1986 to work in Customer Service / Counter Sales with the Chatham Branch shortly after we opened. Jim soon moved to Inside Sales and then to a Sales Supervisor position.
He was then given the opportunity to work for the outside sales team as an Account Representative and in March 2001 he took on the challenge with a modified role as a PLC / Automation Technical Product Support Lead taking care of key customer accounts such as Union Gas, Konal and Advanced Controls.
Jim recalls during the early days of the Branch opening you had to do your best to fill any jobs or gaps to drive growth and the success of the branch. His hard work and determination paid off, in July 2006 Jim was promoted once again, now to the position of Sales Manager with the responsibilities for all Sales of Electrical and Automation activities of the Branch.
On January 15th, 2016, Jim was appointed as Chatham Branch Manager responsible for the overall day to day operations, sales management, marketing and related activities of the Branch, the position he still holds today, moving into retirement.
Throughout Jim's career with Electrozad, he said there were many highlights and memories he recalls of attending Rockwell HOTT Training and Automations Fairs, AD North American Meetings, Electro Federation functions and the many Electrozad work related events and activities. He said, "he considers himself one very lucky guy to be able to spend nearly 35 years working for and with fellow employees, business associates and customers that I truly see as friends."
Jim accomplished all of this and always remained rooted in Chatham–Kent and retaining his Farming Family Lifestyle. Sue and Jim are planning to keep busy with a little travel when it is safe to do so to see both coasts of the country and get down to Lima Ohio to see a little more of the Grandkids. He is also going to try to entertain himself with some golf, staying busy with some farming, property management and hanging out in his recently completed shop / man cave!
Congratulations Jim on reaching this personal milestone and thank you once again for your years of service. We wish Sue and you all the very best as you enter you next chapter of life and to have many more years of continued success, health and happiness in retirement!