Electrozad named one of Canada's Best Managed Companies - Gold Standard Winner in 2023
Windsor, ON - May 9, 2023
Electrozad was recognized for its industry-leading performance and its sustained growth by receiving the prestigious 2023 Canada's Best Managed Companies award.
Celebrating its 30th anniversary, Canada's Best Managed Companies program awards excellence in private Canadian-owned companies with revenues of $50 million or greater. To attain the designation, companies are evaluated on their leadership in the areas of strategy, culture and commitment, capabilities, and innovation, governance and financial performance.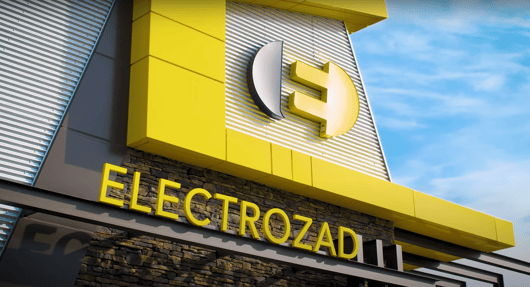 "We are honored to receive the Best Managed award for the sixth consecutive year," said William C. Smith, Chairman & CEO of Electrozad. "This award is a testament to our team's hard work and commitment to customer success. We are proud to be recognized as one of Canada's Best Managed Companies and will continue to strive to be the best partner for our customers."
Canada's Best Managed Companies is one of the country's leading business awards programs recognizing innovative and world-class businesses. Every year, hundreds of entrepreneurial companies compete for this designation in a rigorous and independent evaluation process.
Electrozad has adapted its business strategy over the past year to remain successful amidst changing market conditions while building out new capabilities and embracing innovation. Advancements in Marketing Automation, eCommerce, Analytics, and their Warehouse Management System have contributed to an improved customer experience. Electrozad is committed to fostering positive culture by continuing to motivate and develop talent while measuring employee engagement, promoting diversity, equity, inclusion, and employee well-being.
The 2023 cohort of Best Managed Companies share common themes such as having a people centric culture, targeting effective ESG strategies, and accelerating operational digitization.
The 2023 Best Managed winners exemplify the highest Canadian business standards of innovation, adaptability, and resilience," said Lorrie King, Partner, Deloitte Private and Co- Leader, Canada's Best Managed Companies program. "Over the past year, companies such as Electrozad have accelerated by continuously adapting and successfully responding to challenges, seizing new opportunities, leveraging industry leading competencies to maximize their investments, and driving sustainable growth."
About Canada's Best Managed Companies Program
Canada's Best Managed Companies program continues to be the mark of excellence for privately-owned Canadian companies. Every year since the launch of the program in 1993, hundreds of entrepreneurial companies have competed for this designation in a rigorous and independent process that evaluates their management skills and practices. Program sponsors are Deloitte Private, CIBC, The Globe and Mail, Salesforce and TMX Group. For more information, visit www.bestmanagedcompanies.ca.
About Electrozad
Electrozad is a leading provider of electrical and automation products, services, and expertise to their customers in the Automotive, Contractor, Food & Beverage, OEM, and Petrochemical industries among others. The company was incorporated in 1955 and has established locations in Chatham, London, Sarnia, and Windsor, ON. Electrozad was a winner of Canada's Best Managed Companies program in 2018 and requalified in 2023 to maintain its status as a Best Managed Gold Standard company.